Long Live ????
Posts: 9,964

Vastardikai books the best (?) Double or Nothing Possible.
---
Before I start, I want to make it perfectly clear that I am taking the piss. Now that that's out of the way, let's go!

Serena Debb vs. Riho for the NWA Title:
It's a good match. Riho wins the NWA Title.

Backstage Segment:
Omega is apologizing to William Patrick Corgan for not getting his approval for the title change. He says that Riho is very easy to care for, just make all the checks out to Emi Sakura.

Casino Battle Royal:
Just want to point out that, instead of some of the questionable talent in this match, Khan could be paying actual money to Royce Isaacs. Or JD Drake. Or Hammerstone. Hell, that Sean Legacy kid looks like he could kick some of these bums asses. Instead, we get this. Jungle Boy misses the show for some reason. First person eliminated is Christian Cage, by Evil Uno.The Wild Card is revealed to be Paul Wight. He eliminates almost everyone, and then Jungle Boy's replacement comes out: Marko Stunt. It comes down to Stunt standing Eye to waist with Paul. Stunt eventually throws Wight out by himself.

Adam Page vs. Brian Cage:
Page comes out as everyone oohs and ahhhs over the long term booking. Cage wins clean. During the Afterbirth, out comes Team Taz and the Dark Order for a post match brawl. During the Melee, a man in a gimp mask kidnaps -1.

Backstage Segment:
Tony Schiavone interviews Mrs. Huber. She says that her son isn't being exploited. Chasyn Rance is standing behind her, then sees the camera and darts out of shot. A quick cut to some hidden camera footage showing Hikaru Shida changing into her wrestling gear, putting the outcome of her match in doubt.

Sting and Darby Allin vs Ethan Page and Scorpio Sky:
Darby Allin is beaten up by everone, up to and including being stuffed into a garbage bag and tossed into a dumpster. Sting makes the comeback more or less single handedly, while Page and Sky bump like their lives depend on it. Near the end, Sting asks the referee who has the biggest upside. The referee answers, and that is who takes the Scorpion Death Drop and the pin.

Miro vs. Lance Archer for the TNT Title:
This is surprisingly the best match of the night. Miro wins after hitting Lance Archer with a Jaguar. Not the car, an Atari Jaguar.

Backstage Segment:
Britt Baker knocks on Tony Khan's office door. She is carrying two items: A jar of peanut butter and a leashed Bergamasco Shepherd, further muddying the waters as to who will win the AEW Women's Title.

Anthony Ogogo vs Cody Rhodes:
Ogogo comes out with QT Marshall, who appears to still be formatting the show, Nick Comoroto, and some rough looking dude wearing a Bayley shirt and holding up a sign that reads "Please take me back, Pam!" Cody comes out to the United States Marine Band playing "America, Fuck Yeah!" and is wearing so much Red, White, and Blue that it looks like an American Flag took a shit on him. When he gets halfway up the aisle, the music stops and fireworks start shooting off in such a way that it sounds like "Real American." It's a typical over-booked Cody match. Only real drama comes from when Pharoah runs to ringside from the back, chased by a coked out Tony Khan, wearing just a pair of tighty whiteys. That isn't enough to deny Cody his win for America. He then recites the speech from the end of Rocky V, to no reaction.

Hikaru Shida vs. Britt Baker, DMD for the AEW Women's Title:
Baker comes out with Rebel (Not Reba). Her second reveals a new gimmick. She is now Reba (Not Rebel). Shida comes out and cuts a promo. Spanish announce team is walking on eggshells. Despite the best efforts, the match is won by Britt. She dedicates her title win to Dave Meltzer, and begs for a 5th star in the middle of the ring.

Backstage Segment:
Paul Wight introduces the newest Megastar to sign with AEW. It is former Heavy Machinery member Tucker. He does a lengthy promo about how the WWE didn't let him live up to his full potential, reading from a piece of paper the whole time. He says that now that he's All Elite, he's going to show the world what he can do with the Creative Freedom he is afforded. He then announces that his new name is Lefty, The Chronic Masturbator. He reaches his hand into his trunks right as the camera cuts back to the ring.

Young Bucks vs Kingston and Moxley for the AEW Tag Team Titles:
The Bucks come out shoeless, doing their typical shenanigans. Kingston and Moxley at least look serious as they head to the ring. The Bell Rings, and the Bucks pull out a bunch of Flashing Fountains. Kingston faints at the sight of them. The Bucks start double teaming Moxley. Kingston comes back to and evens the odds, until Brandon Cutler starts throwing Pop-Its at Eddie's feet. He runs to be back, screaming. 10 minutes in, Nick Jackson shoots Moxley in the face in front of the referee. No Disqualification is called. Moxley kicks out at two. Renee' files for divorce. Moxley gets the upper hand by throwing lego's into the ring, hurting the poor feet of the Bucks. The matches barrels on to its inevitable, underwhelming conclusion, as Moxley takes the Indytaker, More Bang For Your Buck, AND Cease and Desist, before being felled by the double knee thing. The Bucks celebrate their win by reciting Shawn Michaels' "Boyhood Dream" promo verbatim. The crowd goes wild, because it's so edgy.

PAC vs. Orange Cassidy vs. Kenny Omega for the AEW Title:
Orange Cassidy comes out to "Where is My Mind." The fans sing the few words they remember and they're all off-key. Frank Black is shown in the audience, counting his money. Kenny Omega comes out next, cosplaying like the Guy from UFO Ultramaiden Valkyrie. He is flanked by Japanese Girls dressed up as the harem, all carrying brooms (because he's the Cleaner, get it?). Matt Gaetz is shown at ringside, readying his Venmo account. After his entrance, PAC is shown to already in the ring. Meltzer would end up giving his match 11 stars. Every time PAC as much as blinks, he gets V Triggered. The real match is between Cassidy and Omega. It is far closer than the fans, in awe of Booker of the Year Tony "The Forbidden Door" Khan's long term booking, are expecting. 15 minutes in, Omega goes for the One Winged Angel. 5 minutes later, He slams Cassidy down. Cassidy actually kicks out of the move, to the shock of everyone who thought this moment would go to Adam Page. The crowd, in awe of Booker of the Year Tony "The Forbidden Door" Khan's unpredictable booking, cheers on the combatants. In a moment whose impact wasn't as devastating as that time Seth Petruzelli threw a jab at Kimbo Slice, Cassidy hits the Orange Crush and wins the AEW Title. The Crowd, in awe of Booker of the Year Tony "The Forbidden Door" Khan's booking, leave their seats and rush the box office for refunds.

Stadium Stampede 2, Electric Boogaloo:
Like a bad sequel, they hit all the notes to diminishing returns. MJF takes a very sloppy spear from Sammy Guevara, and he lays awkwardly on the field. He doesn't get up. He screams that he cannot feel his legs. Jericho, sloshed off his tits, falls down beside him, saying the same thing. The match continues. Wardlow and Hager fall into an ice machine. They stagger out of it several moments later and make out. LAX and FTR have a decent brawl around the stadium. Everyone forgets that Spears is there. He doesn't do anything with this, it's just a fact. The match never reaches a conclusion, because Tony Khan, still wearing his Tighty Whitey's, leaps out of his sky box and falls 10 stories to his death. It is discovered later that, after the AEW Title match, his father cut him off financially.
---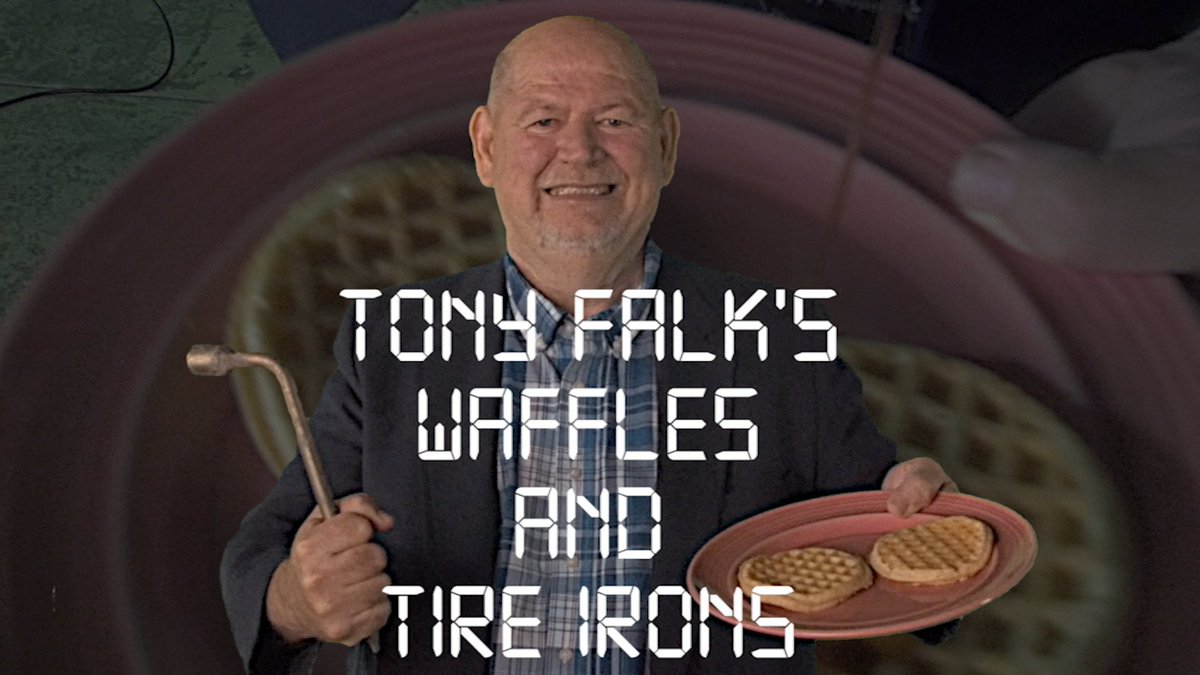 "KARA-TAAAAAAAAAAAAAAAY!" Question Mark.
"I'd Punch your mother in the face to be here in the NWA!" George South
"Right? No one is going to fuck with a giant ninja swinging a chainsaw! " -Screech